ANEK ferry lines
If you are going to Greece or traveling in Greece use ANEK lines to go there.
"how I love thou ANEK, shall I count the ways,"
PROS
1) ANEK lines have satellite internet terminal.
2) For an iffy $500 you can get a 3 person room, a spot in the garage for your car, and a room with a window . (these prices are for the 24 hour ride , the 1-9 hour ones are much cheaper.)
3) there are about 5 restaurants.
CONS
1) People are allowed to sleep in the halls if they didn't buy a cabin. It reminded me of alot of bums.
-ben dane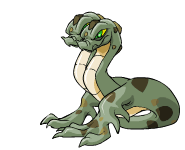 "Copyright 2003 Neopets, Inc. All Rights Reserved. Used With Permission"